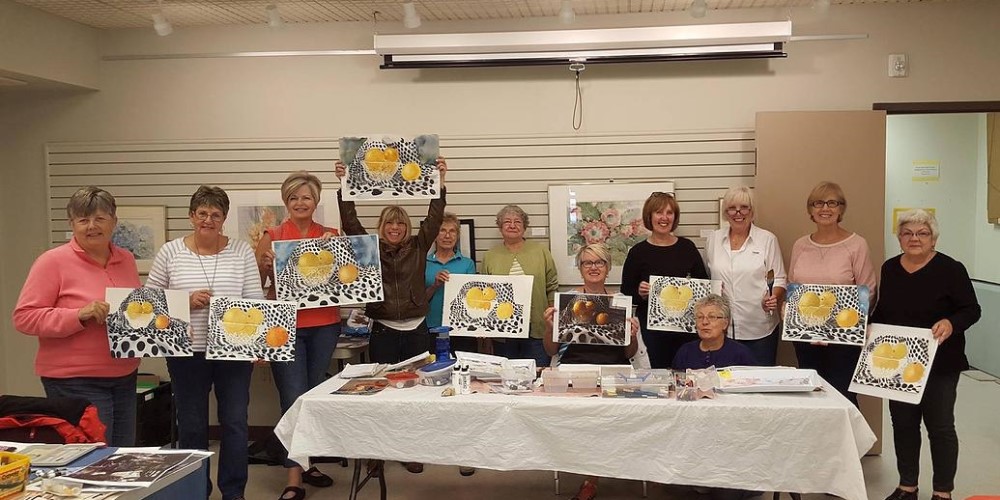 Thursday Classes
Our regular Thursday classes with Gloria Kingma, run from September until the end of May, with subject-matter changing approximately every three weeks. Classes are held in the Festival Room, of the Pelham Public Library – Fonthill Branch.
The last day of regular classes for this season is May 25th, 2023. First day of regular classes in the fall is September 7th, 2023.
Primarily self-taught, Gloria works equally well in all mediums, building layer upon layer of transparent colour to create the beauty and depth for which her work is known. Her friendly and easy-going nature, as a teacher, make students of all levels, from beginners to proficient painters, feel welcomed and inspired to be the best artists that they can be. Gloria takes great joy in sharing her talent, perspective, and wisdom with her students.
Gloria's works of art can be found on
Gloria Kingma Art Studio Facebook Page
Gloria Kingma (@gloriakingma) Instagram
Thursday classes
Watercolour Class
Thursday Mornings
9:30 A.M. – 12:00 Noon
Gloria Kingma, Instructor
Subject changes approximately ever 3 weeks.
$15
We still have spots available for the last two Thursdays of this year – May 18th & 25th. Contact Gloria Kingma if you wish to join the last 2 sessions of Watercolour Classes.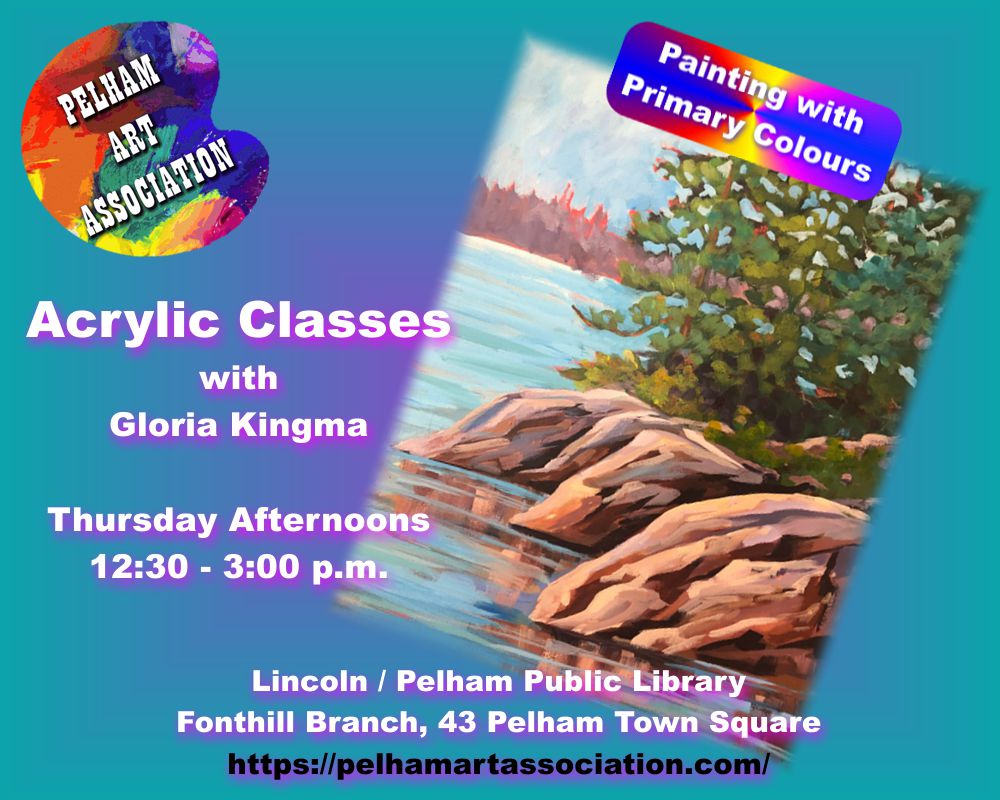 Acrylic Class
Thursday Afternoons
12:30 P.M. – 3:00 P.M.
Gloria Kingma, Instructor
Subject changes approximately ever 3 weeks.
$15
Contact Gloria Kingma, to register. Payment is to be made by the 1st of the Month for the whole month, to reserve your seating due to limited space.
Starting September 2023 payments can be made by either:
E-TRANSFER
E-Transfer to : [email protected]
PLEASE Include in the Message field: "your Full Name, Payment for Month "Watercolour or Acrylic Class", so our Treasurer knows who & what your payment is for.
or by
CASH PAYMENT
Pop on in any Thursday during class time, before the 1st of the Month to make a CASH Payment to reserve your spot for the next full month.