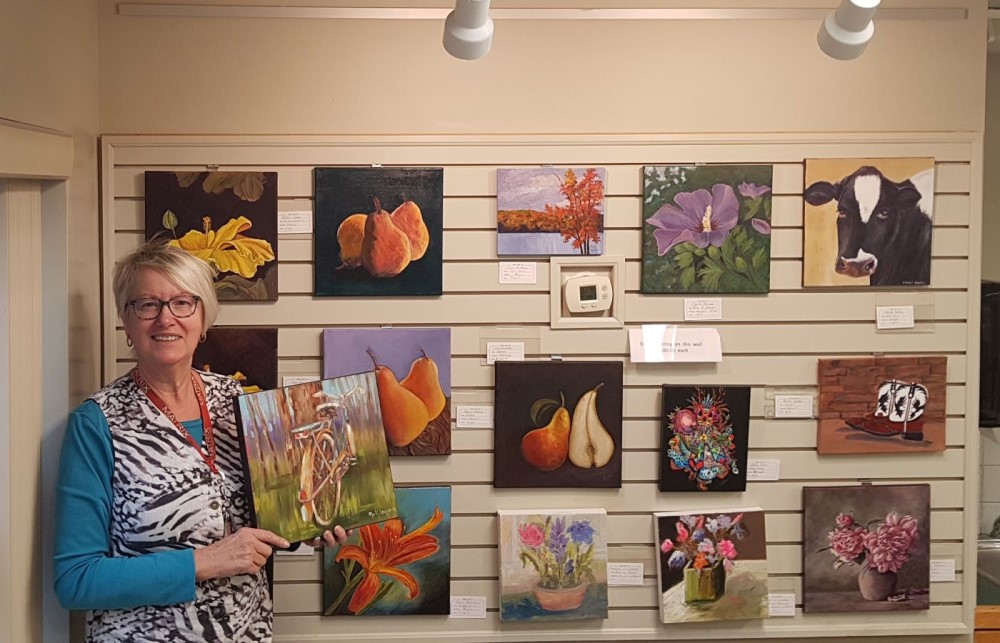 The Pelham Art Association promotes the arts in the community of Pelham, Ontario, and Niagara Region, by offering artists workshops and classes by well-known artists. Be inspired and enjoy your colourful journey!
Inspiration
Pelham Art Association's wonderful instructors will show you how to complete a project every step of the way, yet allow you to hone in on your own style of art.
A Variety of Flavour
PAA's Thursdays watercolour & acrylic class subject-matter change approximately every 3 weeks. Our workshops offers a variety of mediums from pastels, acrylics, watercolours, to mixed media. Something to satisfy everyone's flavour.
Community
Pelham Art Association encourage artistic development by holding a Members' Show & Sale twice a year, in the Festival Room of the Pelham Public Library – Fonthill Branch.
Pelham Art Association is currently presenting our Members' Show & Sale until June 28, 2023. The Festival Room is open to the public based on regular library hours.
---
Pelham Art Association
43 Pelham Town Square, Fonthill, ON, Canada L0S 1C0
Contact: Gloria Kingma, PAA Instructor
905-774-0220
Library Hours
Mon, Tues, Thurs: 10am – 8pm
Wed, Fri: 10am – 5pm
Sat: 10am – 2pm
PAA Class Hours
(Members on site
& door open to public)
Thurs: 10am – 3pm
(Thursdays – September to end of May)