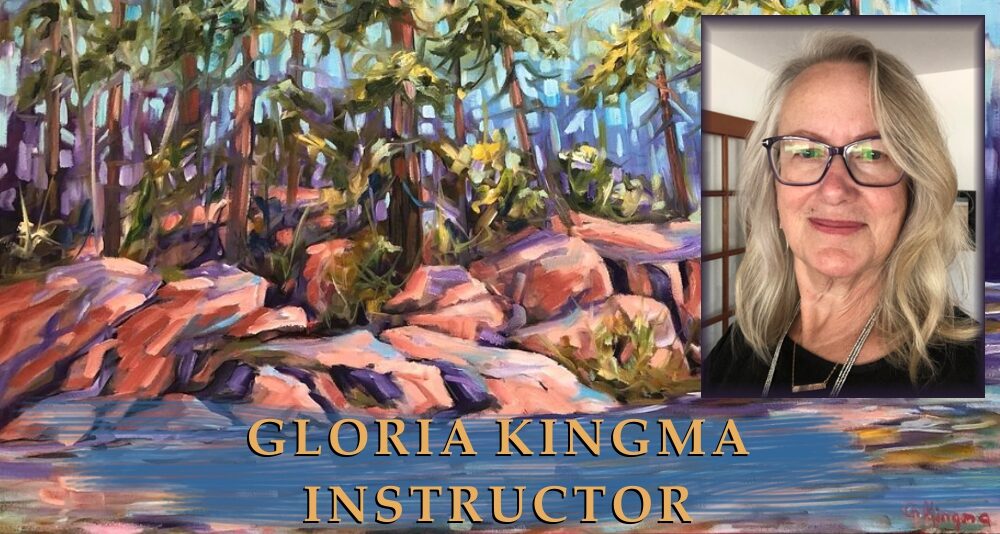 Meet Gloria
Gloria Kingma is a professional artist who specializes in still life, landscape and portraits – in oil, acrylic, watercolour and pastel. Gloria is inspired by creation and the colours that can be found in every new day. She is an art instructor for several art associations in southern Ontario. Her studio is located in Dunnville where you can find her most days.

Gloria has been an inspirational art instructor with the Pelham Art Association since 2015, teaching watercolours Thursday mornings, and acrylics Thursday afternoons, as well as, the occasional workshops. She will guide you every step of the way, yet allow you to hone in on your own style of painting.
Her friendly and easy-going nature, as a teacher, make students of all levels, from beginners to proficient painters, feel welcomed and inspired to be the best artists that they can be. Gloria takes great joy in sharing her talent, perspective, and wisdom with her students.
To learn more about Gloria Kingma, or to see some of her artworks, you can view her pages here:
www.facebook.com/GloriaKingmaArtStudio
https://www.instagram.com/gloriakingma/
Email: [email protected]
When we stop fearing failure, we start being artists!