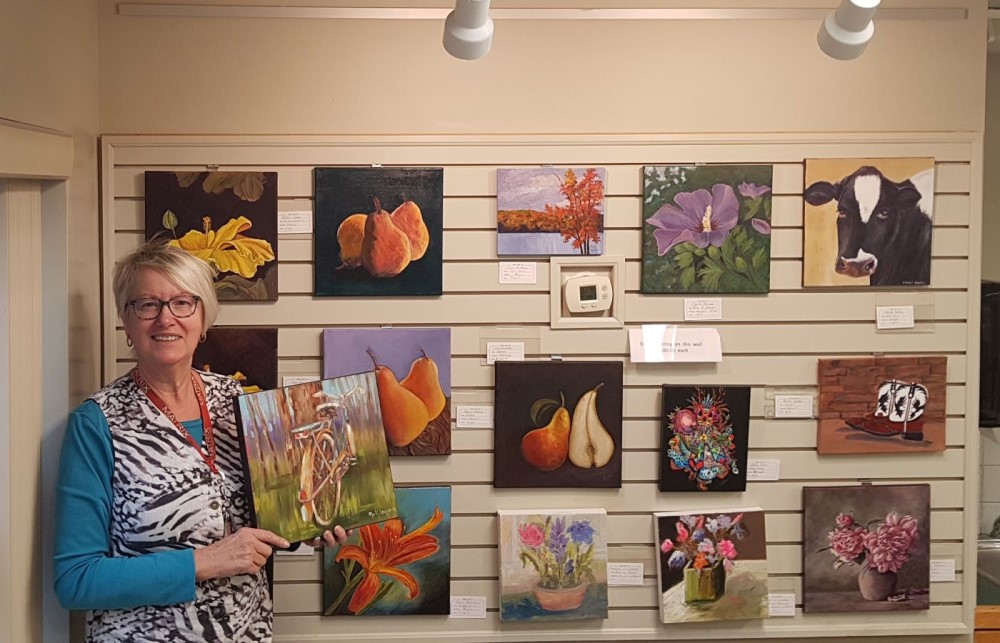 Meet Gloria, PAA Instructor
Primarily self-taught, Gloria works equally well in all mediums, building layer upon layer of transparent colour to create the beauty and depth for which her work is known. She has her own art studio in Dunville, and has been an art instructor with the Pelham Art Association, in Fonthill, since 2015.
Pictured below are three of the many students Gloria teaches at the Pelham Art Association. We meet every Thursday, Watercolour Class 9:30 a.m. – 12:00 Noon and Acrylic Class 12:30 – 3 p.m.; also, occasionally monthly for workshops. Please check the Workshops page to see who is teaching what & when.
PAA Members Show & Sale
Pelham Art Association presents a Members' Show & Sale in spring and fall, in the Festival Room, of the Pelham Public Library – Fonthill Branch. There is a show and sale currently on until June 28, 2023. Keep check on our website or our Facebook page for our announcements and dates.